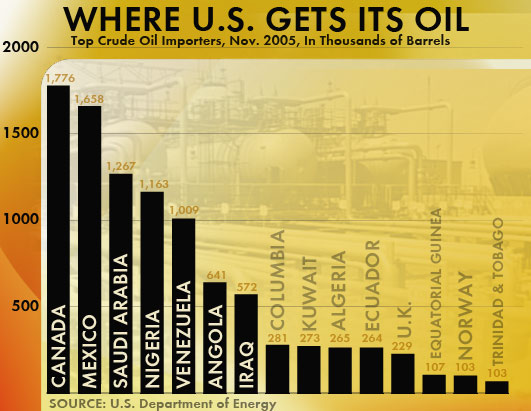 There is much we can do to increase our own oil production in ways that protect the environment using advanced technologies, including those that use and bury carbon dioxide, to recover the oil below the wells we have already drilled, and tap oil, natural gas, and shale economically with minimal environmental impact.
(...)
There is no economic force on this globe that is stronger than free people. Entrepreneurs lie at the heart of innovation, growth, and advancing prosperity. Entrepreneurs should not be shackled by excessive regulation that raises the cost of business. Entrepreneurs should not be disadvantaged by earmarking and pork-barrel spending that favors politically connected competitors.
I trust Americans, I trust markets and I oppose subsidies. As President, I'll propose a national energy strategy that will amount to a declaration of independence from the risk bred by our reliance on petro-dictators and our vulnerability to the troubled politics of the lands they rule. That strategy won't be another grab bag of handouts to this or that industry and a full employment act for lobbyists.

Yes, that means no ethanol subsidies. But it also means no rifle-shot tax breaks for big oil. It means no line items for hydrogen, no mandates for other renewable fuels, and no big-government debacles like the Dakotas Synfuels plant. It means ethanol entrepreneurs get a level playing field to make their case — and earn their profits.
Hot Air gets answers on John McCain's energy philosophy read the rest
.
DKK